Loch Tummel Caravan Park Ardgualich Farm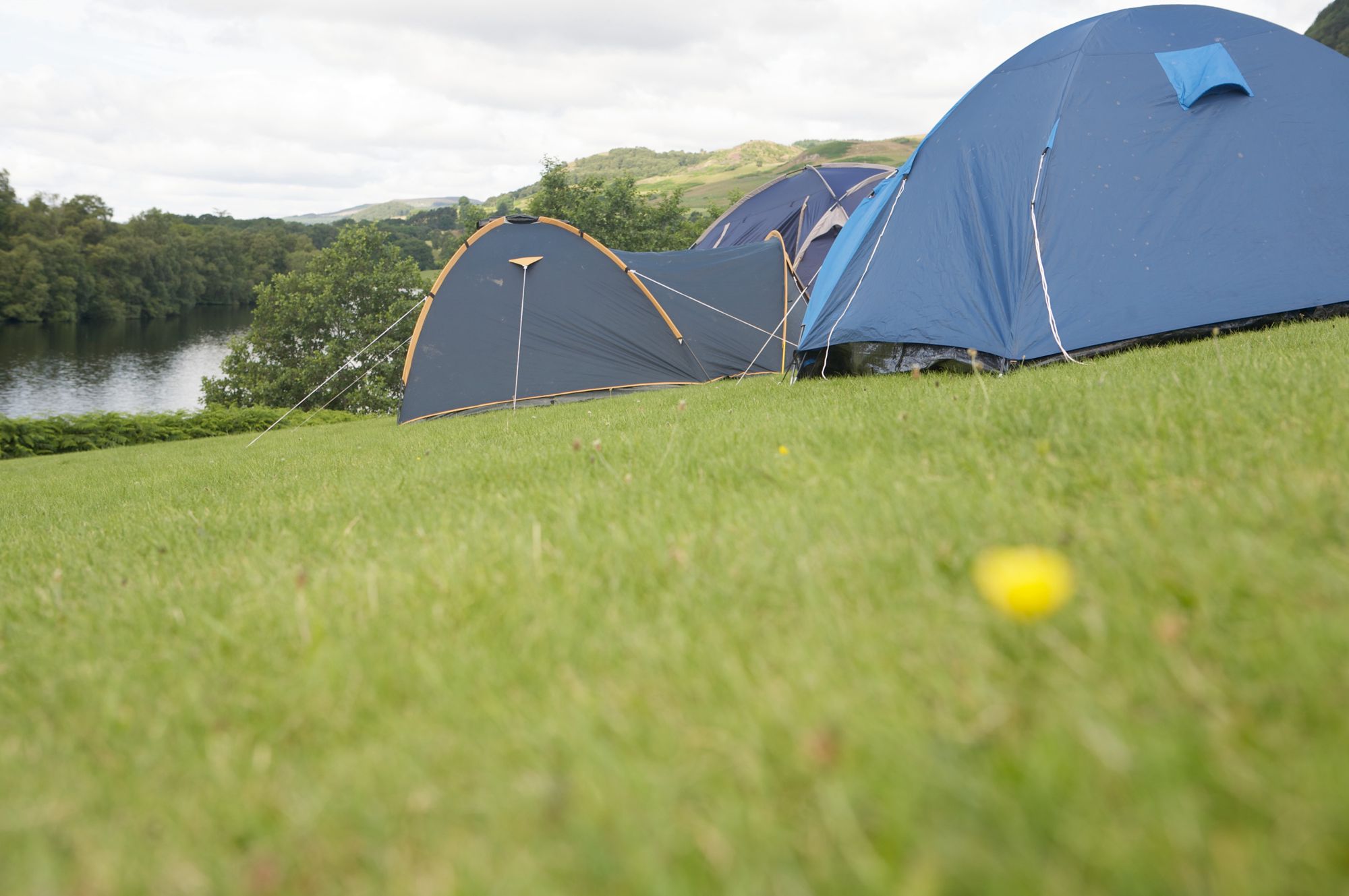 Ardgualich Farm is one of those rough-around-the-edges anachronisms you cannot help but like. The simple site has been run by the same family since the Second World War came to a close and has somehow managed to rumble on into the 21st century still enjoying the epic scenery that first lured Queen Victoria to Loch Tummel back in the 19th century.
Queen Victoria fell in love with Loch Tummel to such an extent that she would scarcely let a trip to her beloved Scotland pass by without visiting at least once. Today, the spot where she used to regally perch and survey the silvery shadow of the loch is fittingly dubbed the 'Queen's View' - though not, as you may think, for Victoria, but probably for Robert the Bruce's wife, Queen Isabella, who used to rest in nearby woods when she was out and about doing royal things.
With numerous whisky distilleries nearby, world-class salmon and succulent local beef all wrapped around heather-clad hills and mountains, it is easy to see why any queen in any century with a penchant for living the good life was drawn here.
The old farm has been joined by a collage of caravans and some static homes, but there is still some room for campers. There is a family-orientated field near the reception, but head right down the hill for the best spots. You can pitch your tent in the soft verges that fringe Loch Tummel, with only the sinewy sandy beaches and the lapping waves for company.
While sitting by the water's edge is enough for some, others choose to get in. Campers can bring their own small boats or canoes, though jet skis are mercifully banned. There is no launch charge at Ardgualich, leaving you free to explore the nooks and crannies of Loch Tummel at your own pace. Campers can also enjoy a free fishing permit. After a day spent reeling them in, you can explore your primitive hunter-gatherer instincts and feast on freshly caught barbecued fish.
Some of Loch Tummel's most famous inhabitants can be found above it rather than in it. Ospreys are now thriving around the shores of the loch after years of decline, when the very survival of these impressive birds of prey in Scotland was in doubt. Other flourishing residents you are likely to encounter are roe deer, who have been known to slip into the site and startle campers who wake to discover them nosing around in their breakfast supplies.
Today Ardgualich Farm, being a campsite, may not exactly have all the luxuries fit for a queen - and some tent campers may roll their eyes at the surrounding static caravans, and at an unattractive road barrier at the edge of the campsite. But what this place does offer, if you bag one of the loch-side pitches, is a stripped-down camping experience with regal loch views. You can get back to basics and barbecue your own fish as you idle your time away admiring the scenery and the wildlife. Queen Victoria's ghost, as it wistfully haunts the hills above, will no doubt be ever-so-slightly jealous.